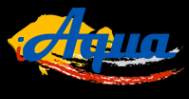 International Journal of Aquaculture, 2014, Vol.4, No.15 89
http://ija.biopublisher.ca
restrict their inclusion in fish diets. Phytate-rich plant
ingredients restrict the bioavailability of P along with
other minerals. A great potential exists for using
phytase in plant protein based diets, which can
enhance the digestibility and bioavailability of P and
trace elements, reduce the amount of inorganic-P
supplement in the diet to maximize growth and bone
mineralization, and markedly decrease P load to
aquatic environment. From the results of this study it
could be suggested that phytase addition in diets could
reduce mineral excretion into the culture environment
which invariably means more mineral deposition in
the tissues of the fish. The minimization of the
minerals effluent into the environment would reduce
environmental pollution associated with fish culture
The experiment was carried out using twelve glass
tanks (60 ×30×30 cm) for 8 weeks in the Department
of Fisheries and Aquaculture Technology Laboratory
of the Federal University of Technology, Akure,
Nigeria. The water level in each tank was maintained
at a depth of 0.45 m throughout the experiment and
replaced every three days to maintain relatively
uniform physico-chemical parameters and prevent
fouling from feed residues. The source of water was
from Federal University of Technology, Akure water
station. Each tank was well aerated using air stones
and aerator pumps (Cosmos aquarium air pump,
double type 3500 50Hz, 2.5w-3w) as described by
4.2 Experimental procedure & feeding trials
There were six dietary treatments each having two
replicates, with 15 fish each with a mean initial body
distributed into experimental tanks and allowed to
acclimatize for 14 days before the experiment. The
experiment lasted for 8 weeks during which the fish
were fed at 5% body weight twice daily. The diet per
day was divided into two; 2.5% given in the morning
by 8.00 – 9.00 am and 2.5% in the evening by 5.00 pm.
Weight changes were recorded weekly and feeding
rates adjusted to the new body weights. The fish faeces
were collected early in the morning before feeding by
siphoning after which they were oven dried. Dried fish
faeces were store in polythene bags prior to use.
4.3 Treatment of soybeans
) bought from a market in
Akure, Ondo State was processed by using heat
treatment method. The soybean was weighed using
electronic weighing balance and toasted for 10 hours
C and ground into fine powder to form a meal.
Soybeans meal (5.1kg) was mixed with 5.1 litres of
water and dried in an electronic electric oven at the
c for 8 hours. After incubation dried meal
was blended again into fine powder packed in plastic
bags and stored at ambient temperature prior to use.
4.4 Preparation of experimental diets
Feed ingredients such as fishmeal, soybean, maize,
wheat, starch, vegetable oil and vitamin- mineral premix
were added and the dry ingredients were mixed
thoroughly in a mixer. Water was added and the resulting
dough was extruded through a ¼ mm die mincer of
Hobart A-200T pelleting machine (Hobart GmbH,
Rben-Bosch, Offenbug, Germany) to form noodle-like
strands, which were mechanically broken into suitable
fingerlings. The pelletted diets
were sun –dried, and stored in refrigerator (4
prevent mycotoxin formation until required (Table 5).
Table 5 Gross composition of experimental diets
Note: * vit-min premix (vitamin and minerals premix) each 2.5kg of premix contains; vitamin A, 12.5 million international unit
(MIU); D3,2.5 MIU; E, 40g; K3, 2g; B1, 3g; B2, 5.5g; B6, 5g; B12, 0.25g; Niacin 55g; Calcium pantothenate 11.5g; Choline
chloride, 500g; folic acid, 1g; Biolin, 0.08g; Manganese,120g; Iron,100g; Zinc,80g; Copper, 8.5g ; Iodine,1.5g ; Cobalt, 0.3g ;
Selenium, 0.12g ; Anti- oxidant,120g