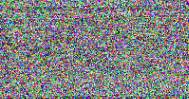 International Journal of Aquaculture, 2014, Vol.4, No.15, 89
http://ija.biopublisher.ca
Research Article Open Access
Effect of Supplemental Phytase on Phosphorus Digestibility and Mineral
Composition in Nile Tilapia (
1. Department of Fisheries and Aquaculture Technology, Federal University of Technology, Akure, Nigeria
2. Department of Aquaculture and Fisheries Management, University of Ibadan, Ibadan, Nigeria
Corresponding author Email
International Journal of Aquaculture, 2014, Vol.4, No.15 doi: 10.5376/ija.2014.04.0015
Nwanna and Olusola, This is an open access article published under the terms of the Creative Commons Attribution License, which permits
unrestricted use, distribution, and reproduction in any medium, provided the original work is properly cited.
Preferred citation for this article
Nwanna and Olusola, 2014, Effect of Supplemental Phytase on Phosphorus Digestibility and Mineral Composition in Nile Tilapia (
International Journal of Aquaculture, Vol.4, No.15: 89-95 (doi: 10.5376/ija.2014.04.0015)
In this study, the effect of supplemental phytase on phosphorus digestibility and mineral composition of
fingerlings by dietary intake was investigated. Six experimental diets: 0 (control), 2,000units, 4,000units, 6,000units,
8,000units and 10,000units phytase/kg diets were formulated and replicated twice at 30% crude protein. Fish were fed twice daily at
5% body weight for 63 days. The apparent digestibility coefficient (ADC) for protein, gross energy and lipid and mineral
composition (Ca, Mg, P, Fe, Zn, Mn) of the fish were investigated using standard methods. Data were analyzed using descriptive
statistics and ANOVA at p<0.05. The results of ADC of protein (60.50±0.04), gross energy (64.30±0.02) and lipid (63.70±0.05) were
best in fishes fed diet 5 (8,000 units phytase/kg diet) compared with the same value in fishes fed all the other diets. The mineral
composition (Ca, Mg, P, Fe, Zn, Mn) of the fishes were significantly different (p < 0.05) among the treatments. However, the group
of fishes fed diets that contained phytase had better mineral composition compared to the control. Also, the fish faeces showed a
downward trend in the value of the minerals with increase in the level of phytase in the diets. These results indicate that using
phytase as a supplement in plant – based diets may be useful in improving feed acceptability, efficiency and mineral composition of
; Mineral composition; Soybeans; Phytase; Digestibility
Fish depend on protein and minerals supplied through
feed and from the pond environment for fast and
health growth (Bello et al., 2012). Recently, the
increasing popularity of aquaculture feed constitutes
one of the highest operating expenditure in intensive
practices (Marimuthu et al., 2010). Several attempts
have been made to reduce the cost by increasing the
feed efficiency and growth by employing novel and
functional feeds that meet the nutrients requirement of
in order to maximize utilization of
supplied nutrients to cultured fish.
The main source of plant protein in terrestrial and
aquatic feed includes soybean meal, corn (gluten),
sunflower meal, canola/rapeseed meal, peas and lupins.
Soybean meal represents the highest proportion of
plant protein in fish diets owing to high yield,
relatively high crude protein content and easy and
round the year availability (Kumar et al., 2012).
Soybean meal is a plant protein source and considered
to be the most nutritious and used in many fish diets
as partial or total replacement for expensive fishmeal.
Soybean meal contains anti-nutritional factors notably;
protease inhibitors, haemagglutins,
tannins and gossypols, also anti -vitamins and
anti-enzymes which reduce their biological value and
nd often result in histopathological
abnormalities in fish (Goda, 2007).
Phytate is free form of inositol hexakisphosphate (IP6)
and a polyanionic molecule with six phosphate groups
that can strongly chelate with cations such as calcium,
magnesium, zinc, copper, iron and potassium to form
insoluble salts. This adversely affects the absorption
and digestion of these minerals in fish (Papatryphon et
al., 1999). Phytate is found in potentially usable plant
derived ingredients of fish feed such as soybean,
wheat, maize, groundnut, sesame and rapeseed
(Makkar and Becker, 2009). As a consequence of low
digestibility of phytate by fish, most of the phytate-P
ends up being excreted into the water and may cause